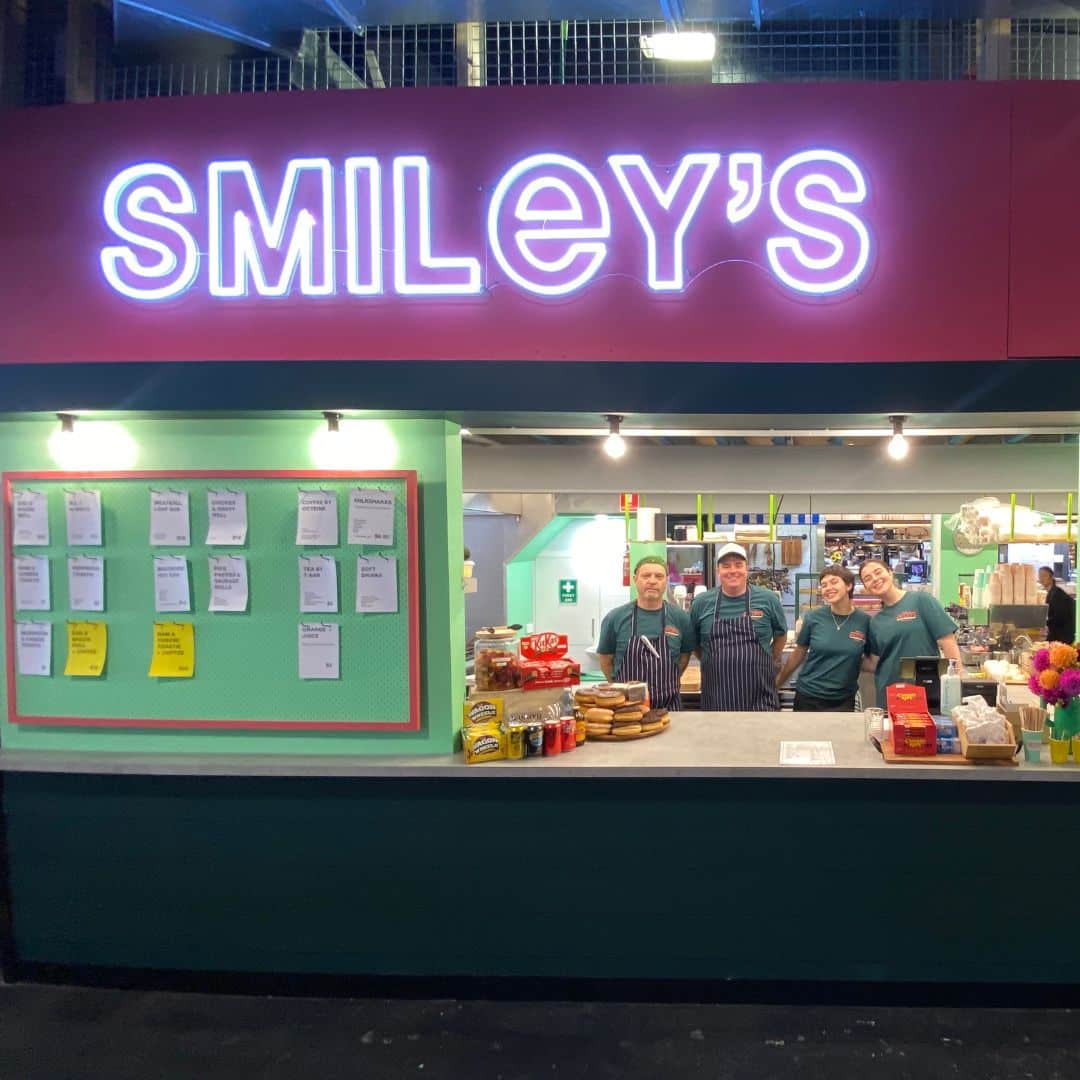 Exciting news!
Welcome Smiley's Tuckshop to our Market!
Taking inspiration from milk bars and delis of past decades, Smiley's specialises in cheap and cheerful 'made to order' meals that can be enjoyed on-the-go.
Their menu items showcase local and Market products including bacon and egg rolls, meatball loaf sub, toasties, milkshakes and classic treats such as bags of mixed lollies from The Old Lolly Shop and killer pythons.
Say hello and visit the team at Stall 11.