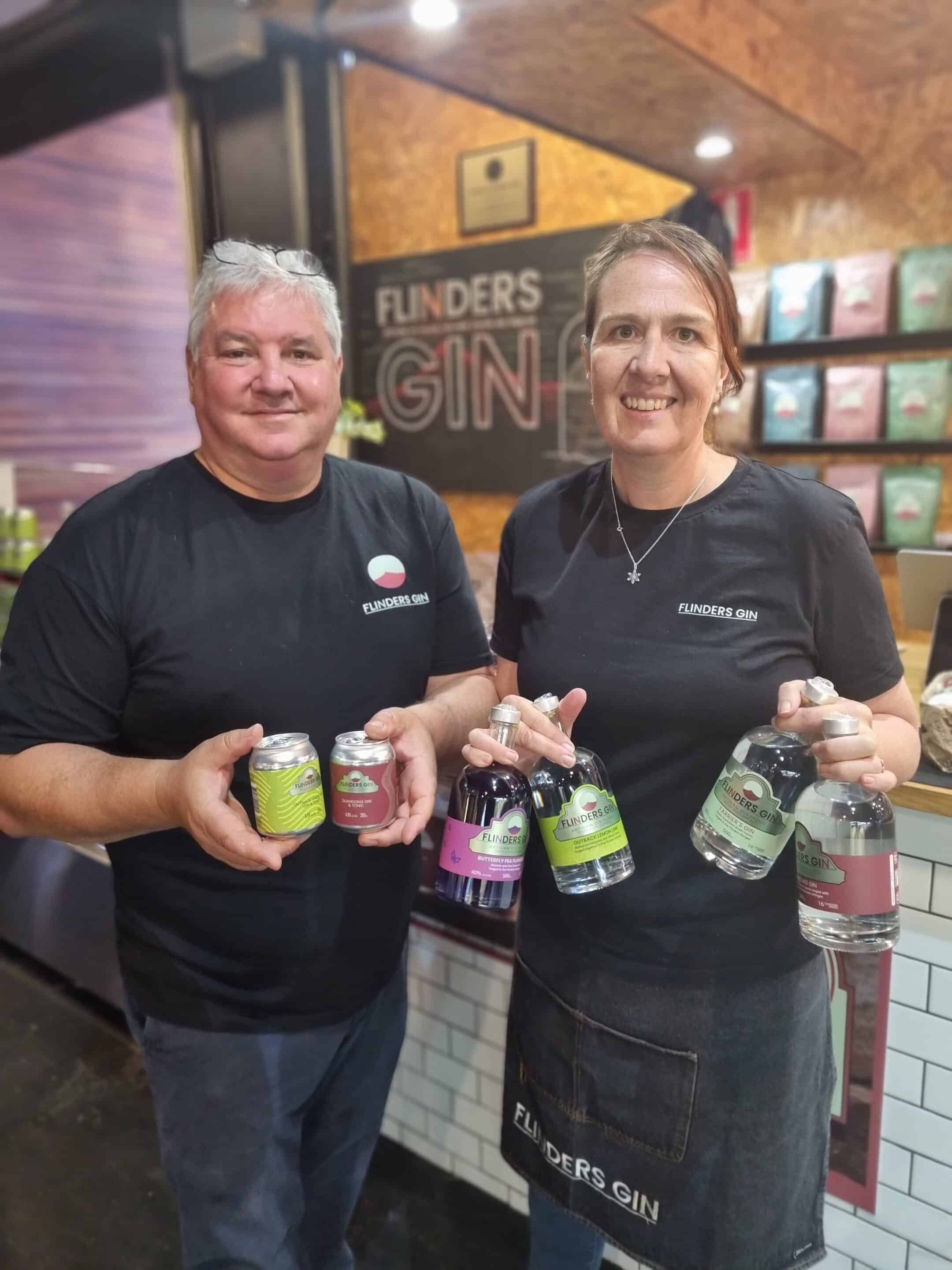 Welcome Flinders Gin to the Producer in Residence!
Flinders Gin, South Australia's first true outback distillery will be showcasing their range of artisan gin products for four weeks in the Producer in Residence. Their unique gin flavours include Farrier's Gin, Quandong Gin, Outback Lemon and Lime Gin, and the captivating Butterfly Pea Flower Gin, which changes from purple to pink once mixed with tonic water!
They also make a range of other gin products including artisan botanical teas, lip balm, candles and gin salt that are perfect for gifting. They also utilise as many by-products as possible when crafting their products – demonstrating their ongoing commitment to sustainability.
Visit Flinders Gin at the Producer in Residence until 25 February 2023.